浏阳361家花炮企业已复工,福祥、永新两企业被立案查处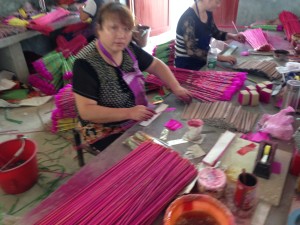 全市361家企业复工生产:自9月24日全市所有烟花爆竹企业停产整顿以来,安监人员国庆长假不休息,加大复工审批力度,截至昨日国庆长假结束,全市已有361家企业通过审核,获准复工。
按照9.23全省安全生产紧急电视电话会议和全市安全生产紧急会议精神,全省所有烟花爆竹企业一律停产整顿,未经安监部门验收合格的一律不能复产。
国庆放假,安全生产不放假。长假期间,我市加强烟花爆竹企业安全督查,福祥、永新两家企业被责令停产整顿,并立案查处。荷花街道复工审批工作推倒重来。
又讯:国庆期间,副市长邓阳锋连续四天带队深入乡镇和企业,加强安全生产督查,全面排查烟花爆竹行业隐患。期间,邓阳锋一行共督查大瑶、古港等11个乡镇(街道)18家烟花爆竹企业,其中责令限期整改6家,停产整顿3家,立案查处2家。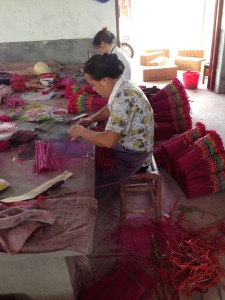 361 of fireworks factories in Liuyang are returning to work, Fuxiang,yongxing were  investigated and punished.
361 factories are returning to works in liuyang: Since September 24th the  fireworks enterprises for liuyang city were stopped production for rectification because of the Linlin  fireworks accident, the safety supervision people without a break for National holiday, to  increase the efforts for approval factories  to return to work, at the end of yesterday's  National holiday, the whole city have 361 companies approved, and allowed to return to  work.
According to 9.23 the whole province had emergency teleconference and emergency  meeting of safety production, all the fireworks enterprise have to stop production for  rectification and without the acceptance of safety supervision departments can not resume production.
National Day holiday, safety production is not on a holiday. During the holiday, Liuyang is  strengthen fireworks enterprise security supervision, Fuxiang, Yongxin two companies  have been ordered to suspend production for rectification and investigation.
Another News: During the National Day, Vice- Mayor Yang Feng Deng led the teams   into towns and companies for four days, to  strengthen production safety supervision,  comprehensive investigation fireworks industry risks. During these days, inspected 11  towns of Dayao, Gugang and other towns(street) and  18 fireworks companies have been  inspected, which 6 companies shall order rectification , and 3 companies stopped  production for rectification ,and 2 companies was in investigation.