Playing with illegal fireworks can be very dangerous.   Below is a story of children playing with illegal fireworks that don't conform to international or national standards.
Safe and legal Dunpai firecrackers: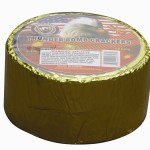 For example, Dunpai manufactures legal firecrackers for the USA market to the standards of the Consumer Products Safety Comission (CPSC).   Because of such safety standards, Dunpai's firecrackers will not cause harm to children like the illegal fireworks in the article below.
Illegal Firecrackers: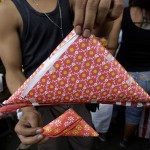 Kids put an illegal firecracker in the bottle of beer, finger and face hurt seriously
2 kids played the firecracker in the bottle of beer, the bottle exploded that one's finger was broken, anothers face was disfigured.
According to the report, somebody saw 2kids picked up some unexploded firecrackers in front of the restaurant, and put it in the bottle of the beer. One kid took the bottle, another looked by side, then the bottle has been exploded, two kids was hurt seriously. "if somebody stop them play it in time, the kids won't be hurt." the parents of the kid said sadly. they told to reporter: " the doctor said the finger nerve injury seriously, infection is too big, even though the surgery is successes
the function of the finger could not complete get well. And the other kid was exploded by his nose and mouth, he will be disfigure. "
The reporter knows from the hospital, since the Spring Festival, the emergency room have been received and cured more than 10 kids which hurt by play firecrackers or fireworks. here the doctors remind every people must look after your kids, to avoid the tragedy happens again.
小孩玩鞭炮受伤严重,大人追悔莫及
现在的小孩都是家人的宝贝,在小孩玩危险品的时候,一定要陪伴在左右。前段时间就有2个小孩点燃鞭炮放进啤酒瓶,结果被炸伤一个断指一个毁容
两名9岁男孩因为好奇,将点燃的鞭炮放进啤酒瓶,引起啤酒瓶爆炸,一个被炸断食指,一个面部损伤严重。
据介绍,事发时有人在现场看到,两个孩子从街上一家饭店门口捡回几个没炸的鞭炮玩,然后不知怎么想起来将点燃的鞭炮放进啤酒瓶里,小明用手拿着啤酒瓶,那个男孩在旁边看,结果就发生了惨剧。"当时如果有人及时制止,孩子就不会有事了!"小明的家人痛苦地说。家人告诉记者:"医生说由于是炸伤,手指神经损伤严重,污染面也比较大,即使手术成功了,手指功能完全恢复的可能性很小。而另外一名男孩从鼻子到嘴都被炸伤,鼻头的肉都被炸没了,可能毁容。"
记者从市人民医院了解到,从春节到现在,该院急诊室已经收治数十名因燃放鞭炮被炸伤的患者,其中15岁以下的少年儿童占了一多半。在此医生提醒广大家长一定要加强对孩子的安全教育,避免他们接触到鞭炮之类的危险品。